Developing the next generation of wastewater treatment technology
Pilot wastewater treatment plant partnership between MSU, City of East Lansing provides opportunities for research and education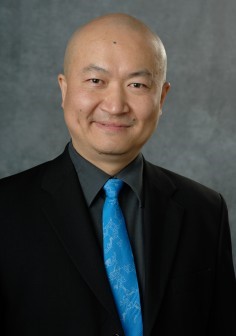 When Wei Liao first joined the faculty of the Michigan State University (MSU) Department of Biosystems and Agricultural Engineering (BAE) a decade ago, he took a research trip to Costa Rica, where he discovered that a majority of the country's wastewater went untreated, resulting in contaminated rivers, creeks and oceans.
This sparked an interest in sustainable wastewater treatment — an interest that led Liao to establish a pilot wastewater treatment facility near MSU's campus.
Located at 1200 Kalamazoo Street, just west of Harrison Road and south of the Brody neighborhood, the facility aims to turn wastewater into both potable water, used for drinking, and non-potable water, used for purposes such as showering, through an energy-positive process.
"We want to recover nutrients and energy from the waste, so the wastewater treatment completely runs on renewable energy resources without fossil energy consumption," Liao said.
The City of East Lansing is a partner on the project.
"We are excited to work with Dr. Liao to develop innovative wastewater treatment technologies," said Paul Stokes, superintendent of East Lansing Water Resource Recovery Facility.
This research effort stems from a $1.3 million grant from the U.S. Department of Defense Environmental Security Technology Certification Program to convert blackwater and organic food waste into potable water and renewable energy on military bases.
"We want to develop small-scale energy-positive wastewater treatment systems for military bases," Liao said. "However, the outcomes of the project could have a much broader impact on future municipal and agricultural wastewater treatment practices."
Small-scale treatment systems are important for remote and rural communities, where infrastructure to support wastewater treatment is challenging due to high costs.
"These areas want treatment systems, but it is difficult for them to obtain resources to build pipelines and establish a centralized wastewater treatment plant," Liao said. "With this small-scale and decentralized concept, you can serve a few hundred households, or a few hundred people in a small community."
Liao envisions the small-scale treatment systems developed at the pilot facility being used in the Upper Peninsula, and in developing regions like Latin America, Africa and Southeast Asia.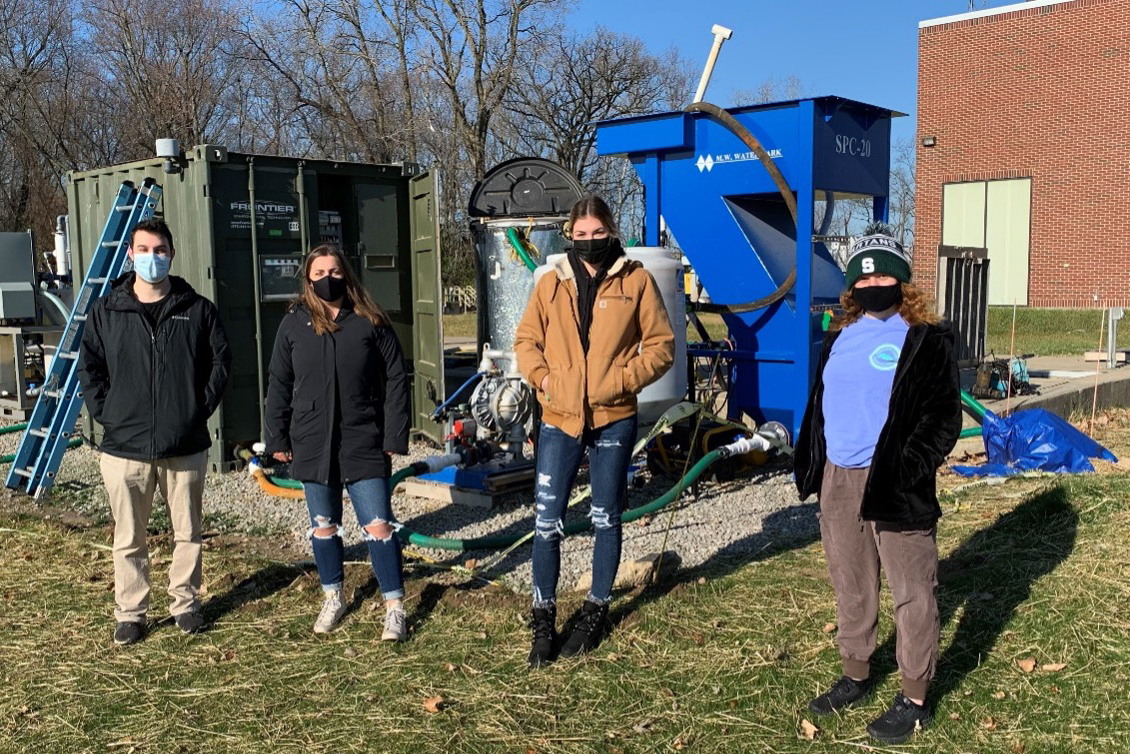 The pilot plant will also serve as an educational facility.
Due to the novel coronavirus pandemic, Liao wasn't able to use the pilot facility much for classes during the fall semester, though students toured the facility while wearing masks in October.
In-person instruction at the pilot facility will resume when it is safe.
"We're going to hold junior and senior level classes at the pilot facility to show the students engineering in action," Liao said. "It is a very important part of engineering education to establish a connection between what students learn in the classroom and real engineering systems."
Developing energy-positive and small-scale wastewater treatment technologies — and providing learning opportunities in the process — is exciting to Liao.
"Once we see the outcome of those lab experiments being scaled, you see the real facility up and treat the wastewater, that's really rewarding," he said. "This facility shows us how to scale things up, how to turn the lab research outcomes into real applications."
Related Article
This article was published in Futures, a magazine produced twice per year by Michigan State University AgBioResearch. To view past issues of Futures, visit www.futuresmagazine.msu.edu. For more information, email Holly Whetstone, editor, at whetst11@msu.edu or call 517-355-0123.