Michigan Beekeepers Association & MSU Extension Spring Conference
March 1, 2024 - March 2, 2024
219 S Harrison Rd, East Lansing, MI 48824
---
Contact: Ana Heck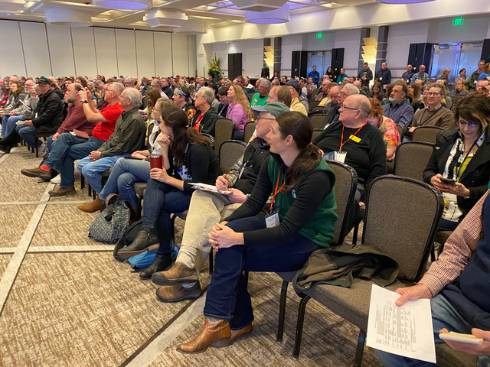 Michigan State University (MSU) Extension will co-host the Michigan Beekeepers Association's Spring Conference, which will be held in Lansing on Friday, March 1st and Saturday, March 2nd, 2024.
The Michigan Beekeepers' Association has served Michigan beekeepers for more than 150 years, and it supports over 30 local beekeeping clubs in Michigan.
Registration will be available through Michigan Beekeepers' Association's website. All dates, times, presenters, and topics are subject to change and cancelation.
Stay connected to MSU Extension
Accessibility accommodations
Michigan State University is committed to providing equal opportunity for participation in all programs, services and activities. Accommodations for persons with disabilities may be requested by contacting the event contact, Ana Heck, two weeks prior to the start of the event. Requests received after this date will be honored whenever possible.
Get Directions
Related People
---